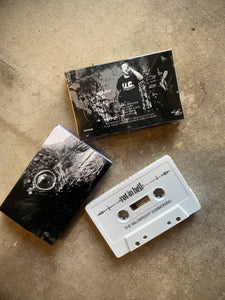 Rot In Hell "The Millwright Summoning" cassingle
5 new live track's from UKHC's finest, Rot In Hell
Recorded live in 2018, we at Contraband knew that we had to have a hand in getting physical copies out into the world. Profits from the sale of this tape have been directed to help the venue at which they were recorded- Temple Of Boom in Leeds.
1. Behavioral Resistance
2. Coyotenia
3. Hallways Of The Always
4. Termini Terrae
5. Cauldron Born
Total of 100 white tapes made, 75 available here, one time pressing.
---
We Also Recommend